A Gem of an Idea
September 06, 2016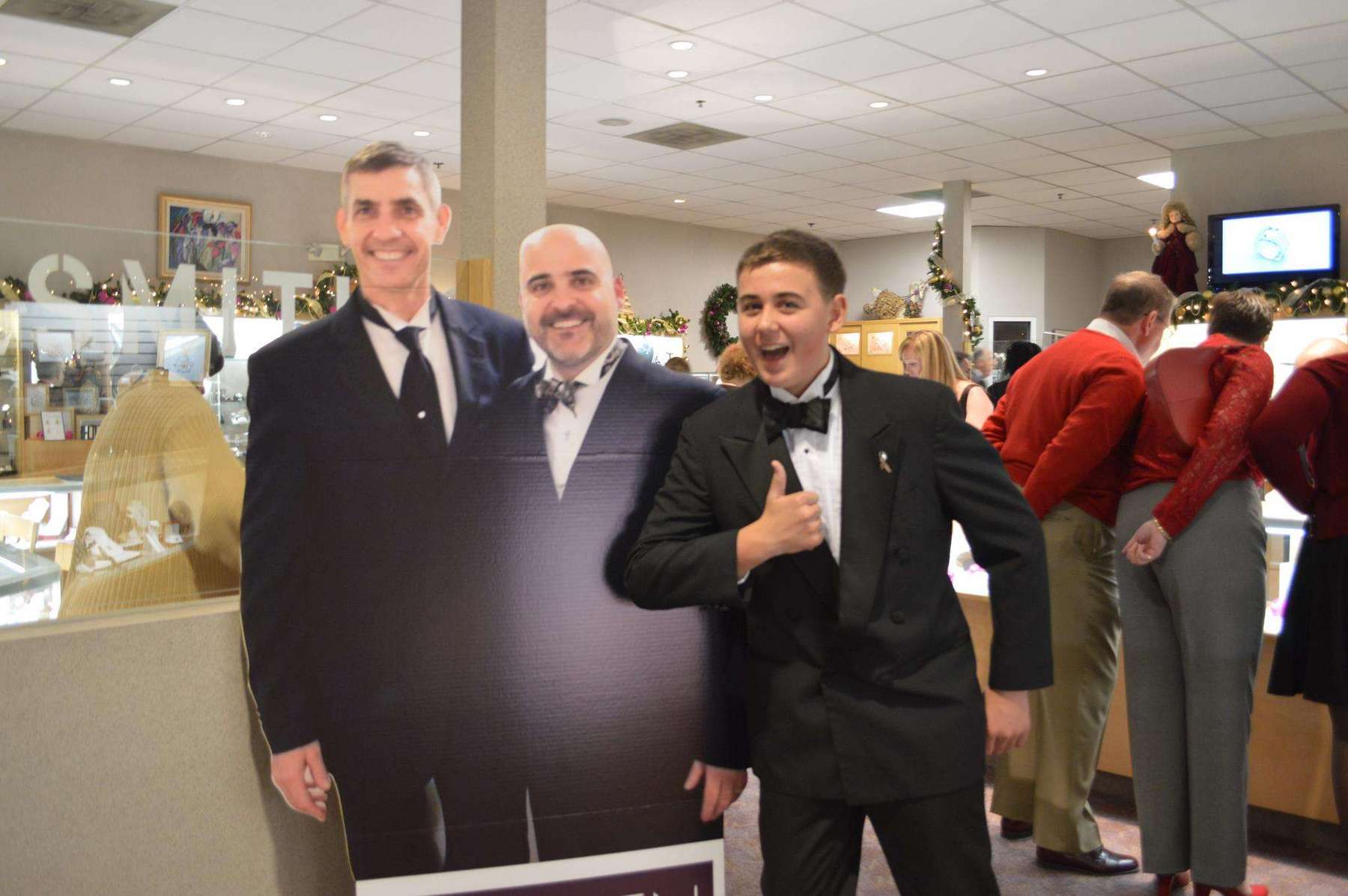 This is my first blog, so bear with me. I feel as a first time blogger I should first give you an idea of who I am and how I got here. After I bore you with my background and a few family anecdotes, I will shower you, periodically, with interesting facts about gemstones, jewelry design, and jewelry care and occasionally throw in a story or two of my experiences in the retail jewelry world over the past 34 years. Experiences that I promise to be entertaining, at least to me.

In 1984 I was a junior at South Lakes High School in Reston and I needed a job. Back then, in order to find a job, you had to do it the old fashion way...look in the classifieds, in a real newspaper. Our big local paper was the Reston Times. It contained all our local news and had a decent size classified section. I remember weighing my options between three different jobs: 1) waiting tables at the local watering hole (Fritzbees for any of you old Restonians) 2) Life Guarding at one of the Reston pools and 3) Jewelry engraver and store helper at Reston International Jewelers. So, I omitted #1 since I was only 16 and would have to bus tables for two years and I was told the tips would be disappointing. I decided against #2 since I had frequented the Reston pools for most of my childhood and was not interested and anything that had to do with cleaning up someone's, well, #2. So that leaves us with #3. Intriguing as it sounded I was skeptical. What did I know about jewelry engraving? Store helper seemed like a no-brainer and it did say that training would be provided. I applied and as it turned out, so did several of my classmates. I must have impressed the socks off of them because after the third interview (yes it took three interviews to hire a 16-year-old store helper) they offered me the job. I think I was getting paid a little over $3 an hour but all I could think about was how $3 was a movie with popcorn and a drink at the Reston Twin (another for all you Restonians). I was going to see a ton of movies!

I loved the job and it seemed to agree with me. The owner, Elynn Eiss, had a great mind for business and to this day is the most interesting woman I have ever met. My manager was Larry Baldwin who told me that "if you are honest, a gentleman and know your product you can sell anything but don't, whatever you do, go into retail. It will kill you." What makes that quote funny to me is that we are both still in retail we own businesses across town from each other.

Soon after, Elynn hired a strapping young man named Rick Little. If Elynn and Larry were the reason I started in the jewelry business, Rick is the reason I stayed in the business. Hands down, I would not be where I am now without Rick's friendship, generosity and guidance and he would be the first to disagree. But, this is my blog and I read that a good blog is one that states honest facts. So, there you have it.

Let me wrap this up so we can get on to more important blogging. I will be 50 years old this December and since I was 16 there have been 7 months that I did not work in a jewelry store. Five of those months I worked at a trophy and engraving shop and two were spent riding my bicycle across Mexico with my good friend James Yamada when I was 19. I'd say that makes me qualified as an expert jewelry blogger.

I leave you with this: When my son turned 16 I told him he needed to get a job, because, that's what you do when you are 16 and one day you will need to take care of your mom and I and you better have enough in your savings to do so. He agreed that a job was a good idea but struggled with where to work. I said how about Chipotle or Safeway or even the UPS store which are all within walking distance of our house? That only frustrated him more. I asked him why he was frustrated and he said "Dad, what if I get a job at Chipotle and that's what I end up doing for the rest of my life?". Then I realized, that's what happened to me.
Cheers,
Kurt Rose
---